Hello~ I'm sorry for my absence. My boyfriend and I are still out of internet.
We've been visiting my mom's house for the past couple of weeks.
The thing is...I do not have Sims 3 on my laptop. It's on my boyfriends desktop. :c
So for now, here is TWO SIMS AND A BONUS SIM[K-POP FANS, -cough-
carisma_sensei
-cough-, will like my bonus sim!] FOR THE SIMS 2! :D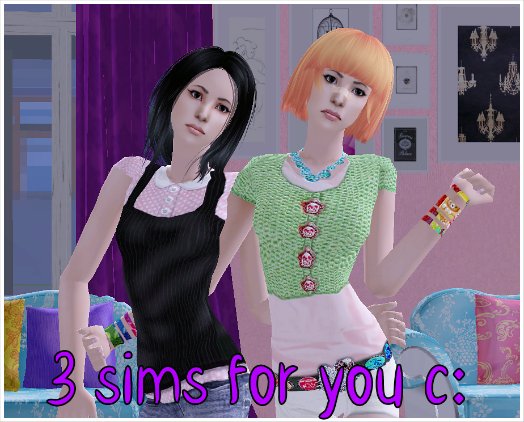 First is two TEEN girls. They're twins, and they are Korean!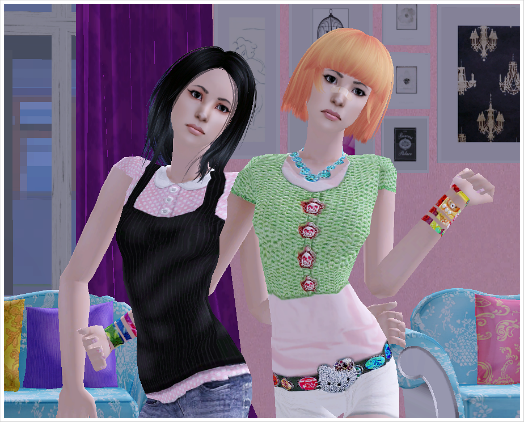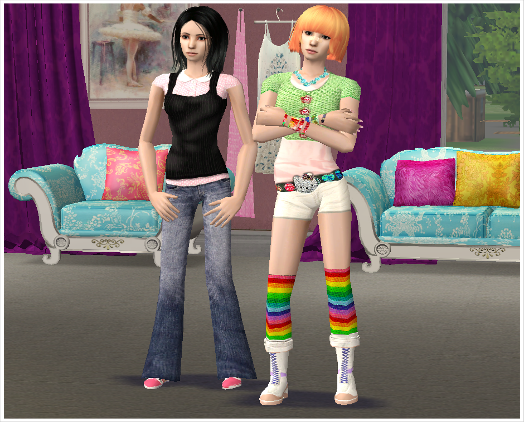 The first girl is
Lee Eun Mi
, the oldest!
DOWNLOAD EUN MI
Next is
Lee Eun Hee
, the youngest!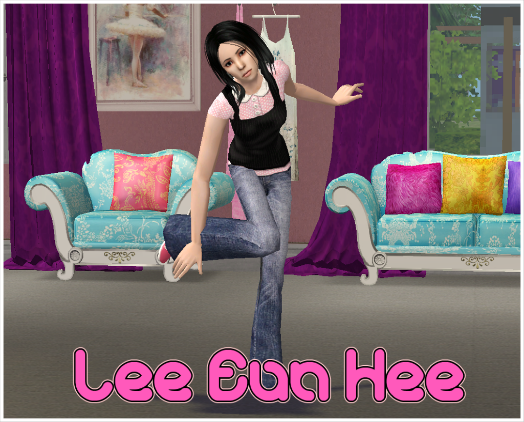 DOWNLOAD EUN HEE
Now it's time for my bonus sim!
Introducing
Seohyun
from the girl k-pop group
Girl's Generation/SNSD/So Nyeo Shi Dae
I tried my absolute HARDEST on Seohyun. I think she turned out pretty well! :D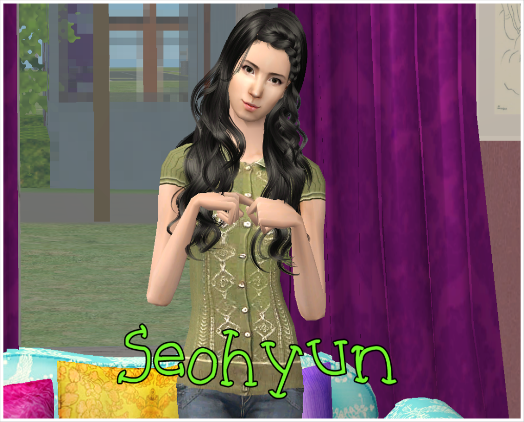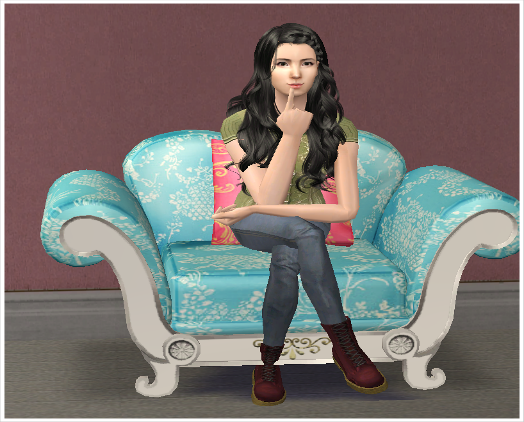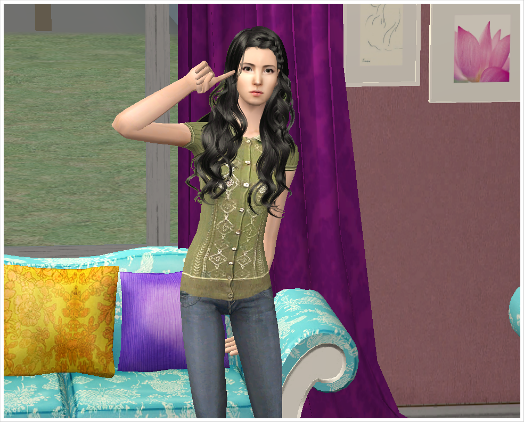 Here's a comparison :)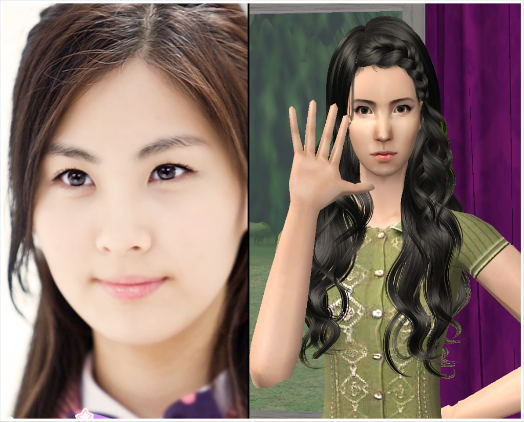 DOWNLOAD SEOHYUN HERE
I hope you guys like it, and I promise that as soon as my boyfriend and I get our apartment and get everything set up, I will begin updating the LaChoy's! Thank you all for waiting ;0;!!
Current Mood:
artistic